My Web3 Frontend Developer Journey
From Copywriter/Dancer to Developer: My Story
Legend has it that imposter syndrome lasts thrice as long, and hits ten times as hard for developers...let alone those who made their leap from a 100% non-tech background.
GM everyone! 🌞
I'm a Korean-Kiwi gal who lived for 5 years in Sydney (Australia) before packing my bags to live the nomad life I'd always dreamed of in Aug this year.
I've been working as a freelance copywriter/marketer for the past year, while moonlighting as a dancer.
I mustered up the courage to go all-in at the beginning of this month💥
I've been learning to code for the last 1.5 years. It's been a battle, and the struggle has been real. But after full immersion and testing out the waters, I'm truly excited to start this new journey as a web3 frontend developer.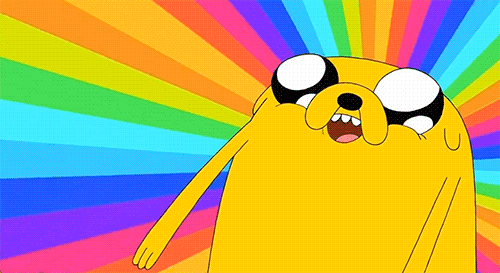 I'm so excited I can finally write about things I'm passionate about, and use it to communicate with the wider dev community + share my experience/journey 😍
Here we goooooo! ☄️
Backstory
I'd always been cozy with tech . From the days of dial-up, to MSN chat, to comfortably crossing the proverbial bridge to the mighty social media etc. Although a scraping millennial, I never quite made it to the pinnacle that is an influencer. . One might say I had a healthy, spacious relationship with tech. Always curious, and finnicky — but never all-in.
Notoriously a commitment phobe, it took me (wait for it)...4 degree transfers , 4 years of hospitality management, 6 months in the financial sector, 2 years part-time in retail, and a couple of internships...to finally finished my BComm(MKTG) from USyd.
One would definitely say I was lost (or to euphemise, merely a multipotentialite ) 🌝.
The last semester of my studies was abroad in The Netherlands...coinciding right with the arrival of Miss Rona. Luckily I was cushioned by my student savings. But circumstances woke me right up, and it was then I realised my transition to tech was a matter of survival.
Okay, so enough with the 👸🏻 dramatics.
A bumpy and difficult journey as it was as a scatterbrain commitmentphobe: learning to code was the best decision of my life 🤍
Here's the rough timeline of my slow not-so-steady journey, what I did well, what I regret, and advice for new developers.
---
July-August 2020
September 2020-June 2021
Emergency return home to NZ + end my degree --> Felt super lost and despondent (which in retrospect was completely valid and understandable)
Got a full-time digital marketing job + Worked as a freelance writer
Tried to maintain coding through a whole bunch of courses and tutorials (SuperHi , freeCodeCamp
July - December 2021
Started a 24-week part-time bootcamp with Le Wagon (Mexico City) - and used it as an excuse to move the coolest city ever!
Continued with tutorials, network via the internet with organisations like Troopl, SheSharp and of course in the Twitter world.
Designed, coded and deployed my personal portfolio
Became crypto-pilled 💊 to the max with the advent of NFTs (the rabbithole became more of a wonderland 🌻 )
Took part in the 2021 Cosmos HackAtom as the marketing copywriter for Boli - We took out 2nd Place in the Earth Category 🌎
Started the #100DaysOfCode Challenge, and discovered a new found motivation to do at least 1 hour of something tech-related everyday (the magic of habits! 😊)
Summary
Learning to code is a big commitment, and the pace at which you finish depends on your timeframe, current circumstances and level of motivation/urgency.
3 things I rocked ✨
Bouncing back from times I felt really unmotivated — Everyone is different, its normal to have moments where you feel like dropping everything and giving up.
Scouring the net for resources — Should I change my name to Alice? Cos these rabbitholes got me slippin'. * The beauty of coding is the abundance of resources out for grabs on the net. It's not even fair how good all of them are, too.
Making the decision to identity my learning style and enrol in Le Wagon — I knew for a fact I would need a systematic method to get me really motivated.
3 regrets:
Being lazy and skipping some of the challenges from the courses I did 😅
Not reaching out to other beginner devs early enough - mostly due to shyness & imposter syndrome. I was super avoidant of the feelings an 'outsider' might feel.
Letting myself be stuck in #tutorialpurgatory for way too long. — Doing is really the best way to learn frens 🌝
When I'm not coding, I'm:
Carbo-hydrating 🥐 my way through the cities of the world (still nascent, pls believe in my ability to 'carb' my place in the world)
In Boogie Wonderland (i.e. dancing) 💃, and awakening my somatic senses — read more about my relationship with dance here and here
Planning my next adventure (I plan to do multiple South Americas cities in 2022 🌎)
I swear by:
A consistent creativity practice 🎨—helps you self reflect, get out of your head and return to what it means to be human
Learning something every day — I used to think I was too cool for school, but then got hooked on the endorphin rush of new neural pathways 😻
Doing 1 thing that scares you every day — try chatting to the person sitting on the table next to you in a cafe
Currently I'm:
Working on the #frontend for a new altcoin project
Learning React.js, Next.js, Tailwind and Solidity
Pumping out some dope web3 projects with the assistance of Superhi and buildspace
On a job hunt for the web3 frontend job of my dreams
Planning and writing content related to all things #frontenddev and #web3 - I finally found that one thing that makes me excited to wake up everyday!
Muchas gracias for sticking around. Hope you were able to sift out some useful insights from this to aid your transition to tech.
I love connecting with like-minded folks, so please don't be shy to reach out 🤍 Twitter
Linkedin Email Instagram